Due to the Covid-19 pandemic and travel restrictions, not everyone could travel to the UK. Therefore, the PETER consortium had to make this event hybrid.
Initially, the PETER NWE3 at York was planned to be fully physical. After a long time, we got the opportunity to organize a physical event within the PETER project. We were really excited to organize such an event at the University of York and we started preparing for it in November 2021. We divided the work among us, where my responsibility was to take care of the scientific trainings, ESRs activities, and the project dinner.
Project Dinner
Regarding our project dinner, some of our choices were: Railway Museum, Castle Museum, King's Manor, and Bedern Hall. Initially, we decided to organize the dinner at Bedern Hall. The Bedern hall was basically a dining hall for the college of the Vicars Choral from the 1390s until the middle of the 17th century when it was then passed into private hands [1]. At present, the building represents an example of a rectangular medieval hall. But unfortunately, since the event was hybrid, there was very few physical participants that confirmed their attendance at York. To be more precise, only 7 out of 15 ESRs could attend the event physically, and hence the project dinner was cancelled.
ESR Activities
We had four popular activities in mind to do in York. These were PuttStars Mini Golf, Axe Throwing, The Original Ghost Walk of York, and Laser Tag. After the hybrid meeting decision was made, we made a selection of two, which were: The Original Ghost Walk of York and Axe Throwing.
Day 1
Everything started well and as expected. Even though the event was hybrid, most of us got the opportunity to meet each other again after a long time. All the physical attendees were welcomed heartily by the University of York. After coffee and refreshments, Day 1 sessions started.
We also made some time to take some pictures during tea break, lunch, as well as during the presentations. After the warm welcome from the University of York and the Project Coordinator, ESRs presentations started. All the ESRs gave excellent presentations, and even though it was a long day. Both physical attendies and virtual attendies enjoyed the presentations. We also had a very good time during lunch at Campus East at the University of York.
We had a good time during ESR council, where we discussed on different issues with respect to each ESRs research progresss and also discussed the bits about ESR activities. In parallel, the Beneficiaries Council was taking place, where the partners had the chance to discuss on the progress of the project.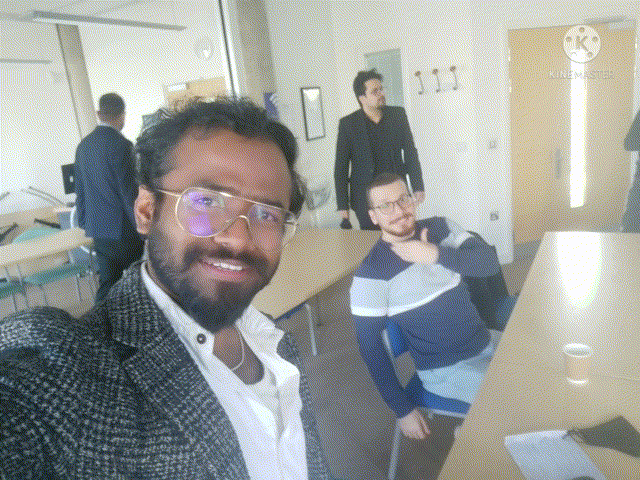 Video 1: ESRs Council
After the long day, the ESRs who attended the event physically went to a restaurant called Panda Mami in the city center of York. We all enjoyed the buffet over there! You can see those moments in Video 2. The day ended with fulfillment for all the ESRs at York. Here are some pictures of Day 1. Have a look!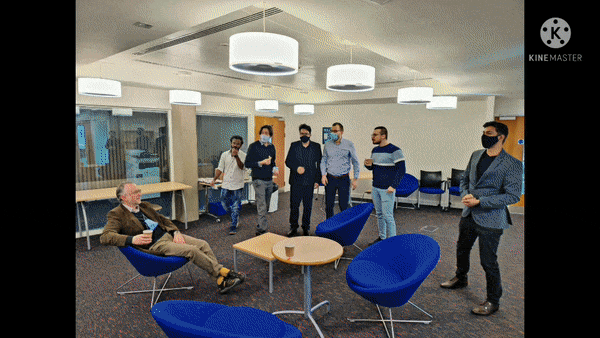 Video 2: Day 1 – Photos during coffee break, ESRs presentations, lunch and dinner.
Day 2
Day 2 also started the same as Day 1, with ESRs presentations. All ESRs including me gave an excellent presentation and had good discussions in the Q&A sessions.
After the ESR's presentations, we had the Work Package meetings in parallel with all the consortium members. We also had a good time during lunch together. Once all the ESRs gave their presentations, the meeting was concluded by the Project Coordinator.
At the end of the day, the ESRs met at a bar and we continued the night with a dinner at Indian Spice, in the city center of York. There are some interesting moments from the night in Video 3.
Everyone was really excited for the physical activities of Day 3 and Day 4.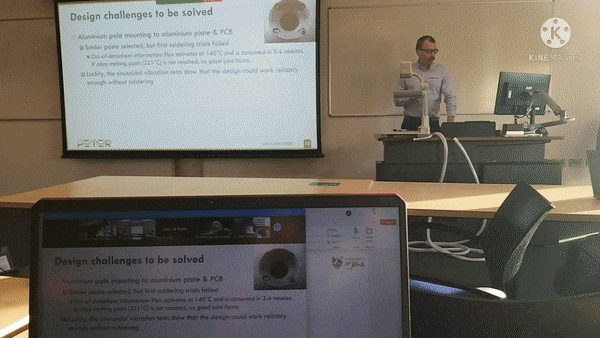 Video 3: Day 2 – ESR presentations, and evening ESRs activities at York.
Day 3
Day 3 was different from Day 1 and Day 2. It all started with soft skill trainings as well as scientific trainings. In the morning, we had two soft skill trainings on "Communicating your science research to non-specialists" from Dr. Christian Diget and "Preparation for interviews/applying for jobs" from Dr. Colin Paterson, which were very interactive and informative. After lunch, we had scientific training on "Automotive EMC" from Dr. Alastair Ruddle, which was very informative and useful for many ESRs and participants.
After a long day of meetings, all ESRs were very much excited to participate in The Original Ghost Walk of York in York's city centre and we really had a good time together. Just before going to The Original Ghost Walk of York, we finished our dinner at Lucia Restaurant. The Original Ghost Walk of York was established in 1973 and it is one of the first exclusive Ghost Walks in the world [2]. Overall, it was an excellent experience! There are some interesting photos from the trainings and the The Original Ghost Walk of York activity in Video 4.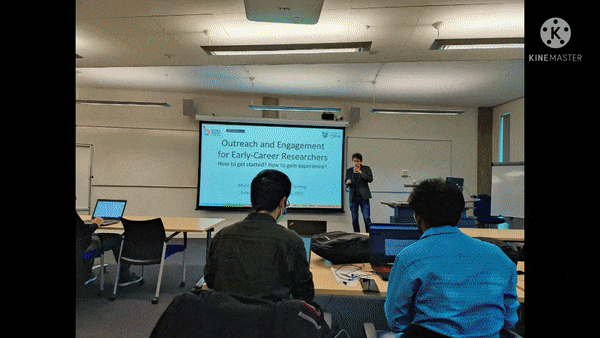 Video 4: Day 3 – Photos during trainings and evening Ghost Walk activity with ESRs.
Day 4
Day 4 started with an excellent scientific training on "Shielding Effectiveness". All of us enjoyed the talk from Prof. Andy Marvin. Afterwards, we had another scientific training on "Data Comparison" from Prof. Alistair Duffy which was very informative for all the ESRs. Once after completing all the trainings, we had the closing session.
The last night had scheduled the most awaited ESR activity, Axe Throwing! Each and every ESR who was present physically was excited to take part!
We all met at the Axe Throwing centre with lots of enthusiasm, and as expected the session was awesome! We really enjoyed it! We were 7 ESRs who participated in the session, where each ESRs got 5 rounds with 3 Axe throws on each round. It was a points-based session. In the end, I almost won with 35 points but due to some fouls, I got some negative points, which reduced my total score and therefore I got the second place. The winner was Lokesh (ESR3) with 31 points! Overall we all enjoyed the game, and you can see some exciting photos of both scientific trainings and Axe Throwing in Video 5. Have a look!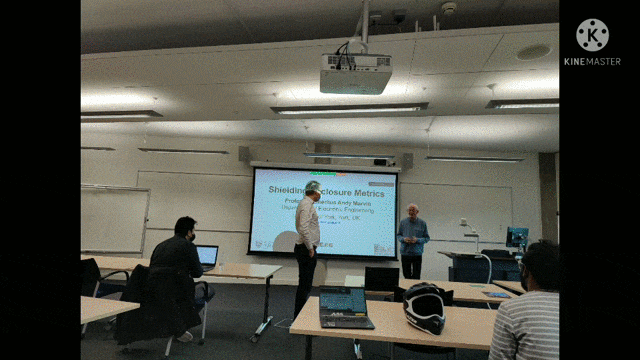 Video 5: Day 4 – Photos and clips, during trainings and ESR activity
Acknowledgement
Thank you everyone for their involvement in the event. Thanks to Hasan Habib and Pejman Memar for pics and videos to write this blog.
References
[1] Bedern Hall History [Online]:
http://www.bedernhall.co.uk/history-of-bedern-hall/
[2] Original Ghost Walk at York History [Online]:
https://www.theoriginalghostwalkofyork.co.uk/
About the Author: Arunkumar Hunasanahalli Venkateshaiah
---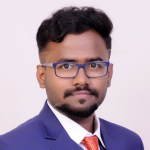 Arunkumar Hunasanahalli Venkateshaiah accomplished his Master's degree with few months of Student Research Assistant experience in Electrical Systems Engineering with a focus on Electronics and Devices at the University of Paderborn in Germany, 2019. In India, he finished his Bachelor's degree in Electrical and Electronics Engineering at Visvesvaraya Technological University, EWIT Bengaluru.