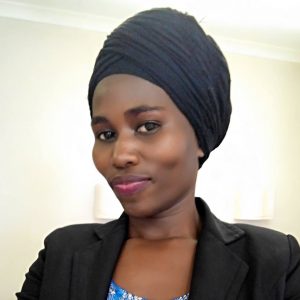 Nancy Omollo is an early stage researcher for PETER, working on ESR 10 project 'From Rule-Based Standards to Risk-Based, Cost Effective, Up-to-Date, Maritime EMC Standards', in the Product Portfolio Management (PPM) department at RH Marine. She focusses on ensuring EM safety on board ships and other maritime equipment, from risk based perspective.
She obtained her bachelor's degree in Electrical and Electronics Engineering, from Technical University of Kenya in 2014. She also holds a master's degree in the same field, from Stellenbosch University, where she focused on the investigation of shielding effectiveness of materials using a reverberation chamber, both in frequency and time domain.
She looks forward to collaborating with others in the PETER project and EMC field, to carry out the research and eventually share knowledge gained through teaching and consultancy.
Besides academic, she enjoys activities such as jogging, hiking, playing volleyball, singing and cooking, thus a well-rounded person.