PhD journey involves a lot of hard work, behind closed office door.
Many a times people don't find it easy what they have and what they have achieved. It involves hard work and determination. From back when I was a small kid, it would have been in my wildest imagination to be here where I am now. Not because I didn't dream big, but because I was never opened to the opportunity to dream big. What we are exposed to and the environment around us, influences our mindset into determining the paths we want to take and the goals that we want to achieve.
Being a technical person in a technical field, it is an honor to work on this project https://etn-peter.eu/ for my PhD. Not only has this journey that has yet entered its second year opened me to meeting new people and collaborating for greater outcome of the project's objective, but it has also opened wide doors to experiencing new culture, weather, seasons and all. From Netherlands to France, to Belgium to Germany, The UK, Italy, USA and still looking forward to more (Some were planned but not executed, or rather executed in different ways).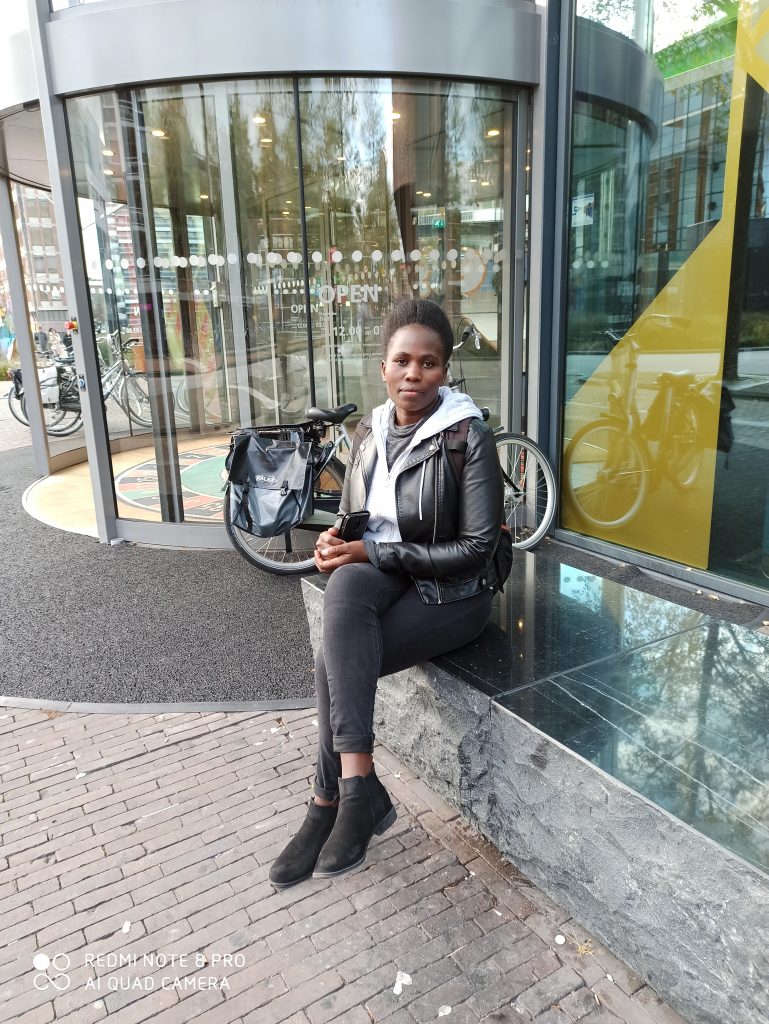 Figure 1 a) At Enschede city center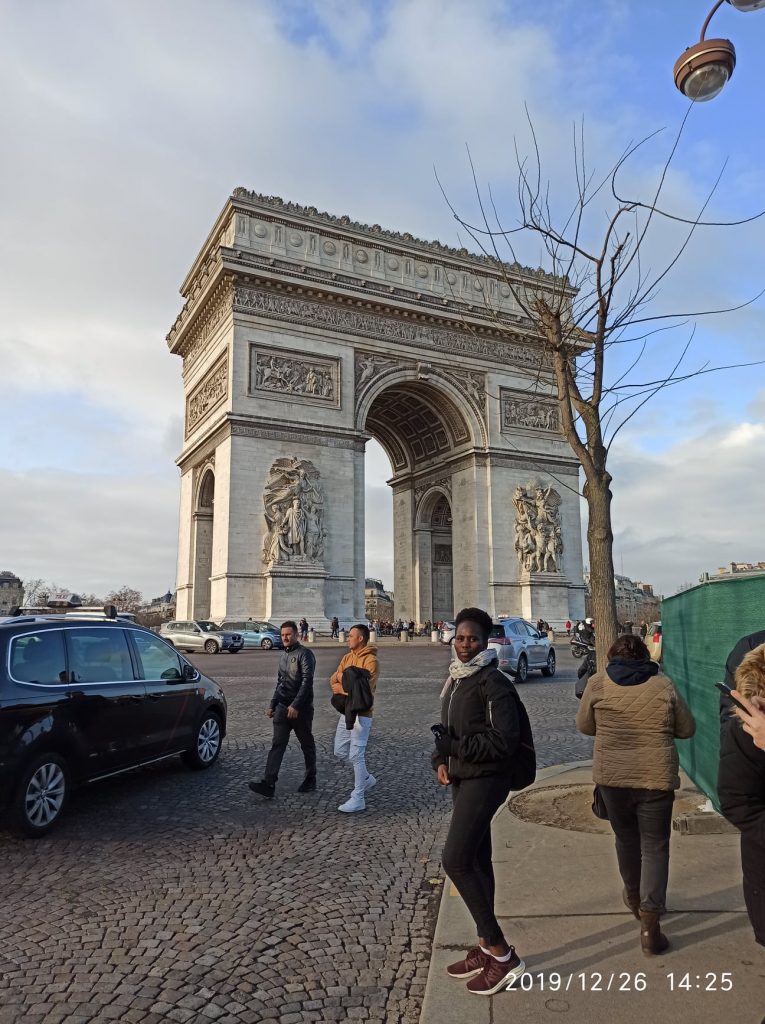 Figure 1 b) A short holiday in Paris
Application and Acceptance
This Journey started way back in 2019 April. I learnt of the opportunity in 2018 through my supervisor and later my current professor, at a conference in South Africa, and made an application early 2019. When you get that call that the application has been accepted and the different sets of interview that you need to do. In summary, all went well and here I was, on the 2nd of September 2019, in the Netherlands.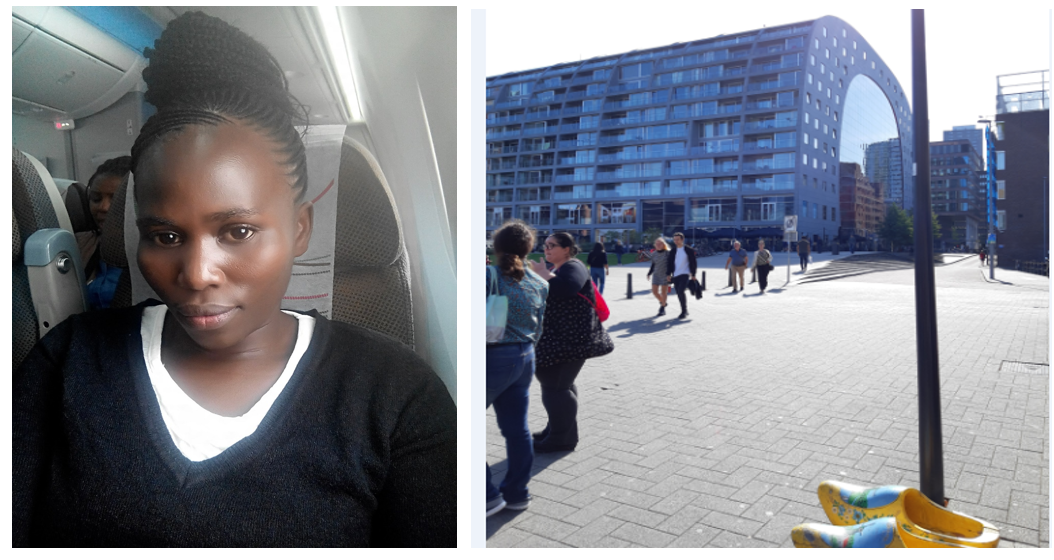 Figure 2: On flight to the Netherlands (left), MVRDV's stunning Markthal, a market hall in Rotterdam (right)
Challenges
It was a thrill to travel here to start on my new job. But like many new opportunities that come with challenges, this came with its own. The cold weather, the language, lack of the already built social life (no friends, no family), and the reception of a devastating news make everything ten times worse. Someone once said, you do not realise the importance of something until it is gone. Settling down took a while, finding accommodation was hectic, but thanks to the very supportive group of people that I met when I got here, and most importantly to my supervisor. Visiting places in the Netherlands, and in the nearby countries was as well as exciting. The different events held by the Project would have seen us interact in other different environments but like most all around the world, interaction has now become the ZOOM, THE GOOGLE MEET, MS TEAMS…those have become our different environments, different yet the same. Not only the meetings but also conferences all have become an online thing: IEEE EMC + SIPI conference which was to take place in RENO USA, was brought to us via ON24. Now this had its advantages and disadvantages; but all the same the basic need for the conference was well achieved, thanks to the teams that put that much effort to see all these come to fruition.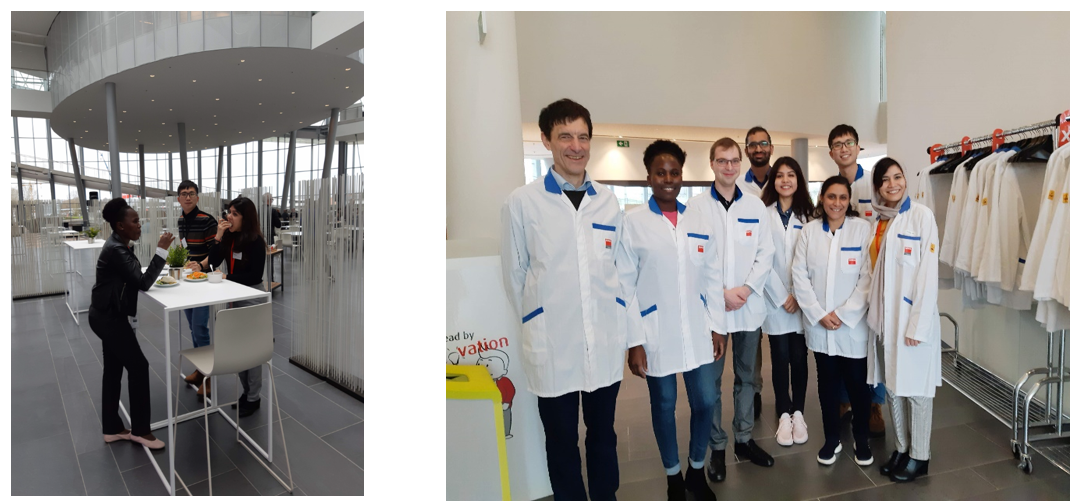 Figure 3: At PETER kick-off event in Belgium. Having a chat with colleagues (left), a group tour at BARCO (right)
But still, I have to admit that a PhD journey isn't an easy one. It is not just what it would look like from the social aspects; attending workshops, conferences, network wide events, having a laugh with friends, taking a photo or two here and there, in reality, the life becomes more like figure 4.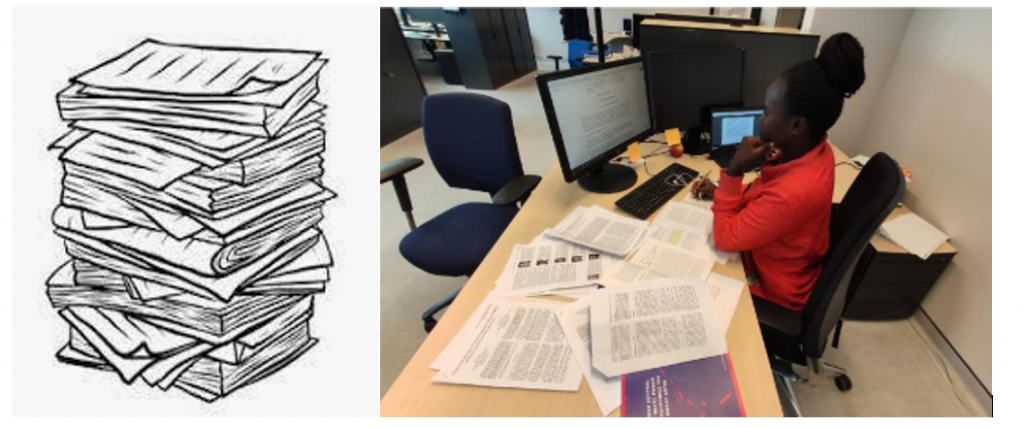 Figure 4: The research work involves mostly reading lots of papers and other materials
Very hard work behind closed office doors, in the labs, in the open fields, in your room…and it goes on and on. You nearly put in about fifteen hours of your day working on it..and several others writing this blog.
COVID-19 Pandemic
One hopes to assimilate quickly into the new environment and perhaps even join a few social groups and make friends, when they move to a new place, but a lot happens and boom you are stuck because Covid 19 has struck. I must say it's been a rollercoaster of emotions since this monster came by. From paranoia to a feeling of helplessness…because you are not only worried about yourself but about family; there well-being, their job security and a lot more. Like most people, the earlier times were tough. From parents to children, friends to spouses. There is nothing as tough as having to work isolated in one environment over several week. As much as there is connectivity via the internet, it is never enough as walking into one's office working space, interacting physically with your coworkers, having meetings, coffee breaks and lunch together. This is the sort of break that one never gets when stuck in a small room and tries to read papers and materials throughout the day, for days over. It becomes monotonous and quite boring. Understandably, it is even a little unproductive (for some). Even though others may find it peaceful to work away from others in more quite environment, this may not be the case for all, me being one of them.
The corona virus has surely taken a toll on the progress of most works and activity. However, one needs to find ways to cope and stay productive, for it may not be accountable for sanity purposes to not do productive work for ages.
To stay on top of things, I made it a routine to get ready same as I'd be going to work, in the office. Wake up, make bed, do stretches and a few exercises, get ready, have breakfast and settle at my desk to start the day's work. It sounds easy but without this planning, one can barely get work done. In fact, sometimes you end up doing a lot of googles on the subjects of research, downloading articles and that becomes your day's work. The day can be less productive without a clear organization and planning. In the face of such times, one need to seek ways to get motivated to work. This for involved taking a walk, doing jogs, something in the outside environment, a good distraction from the research work and a good interaction with the environment.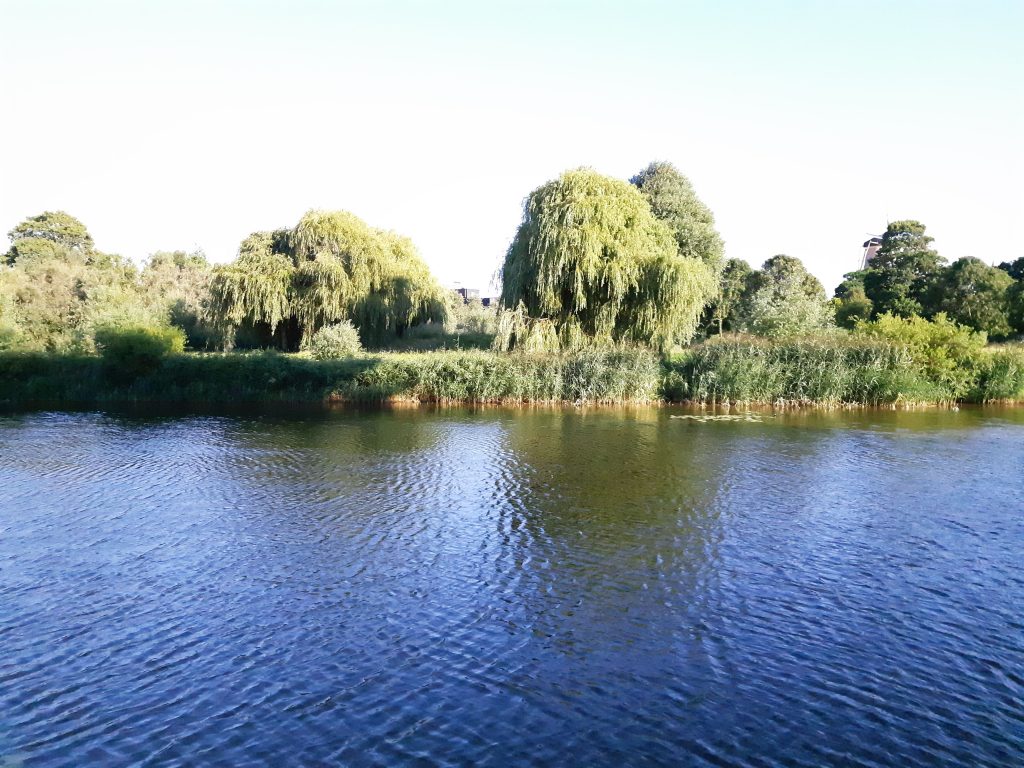 Figure 5 a) Photo taken during a walk in Twente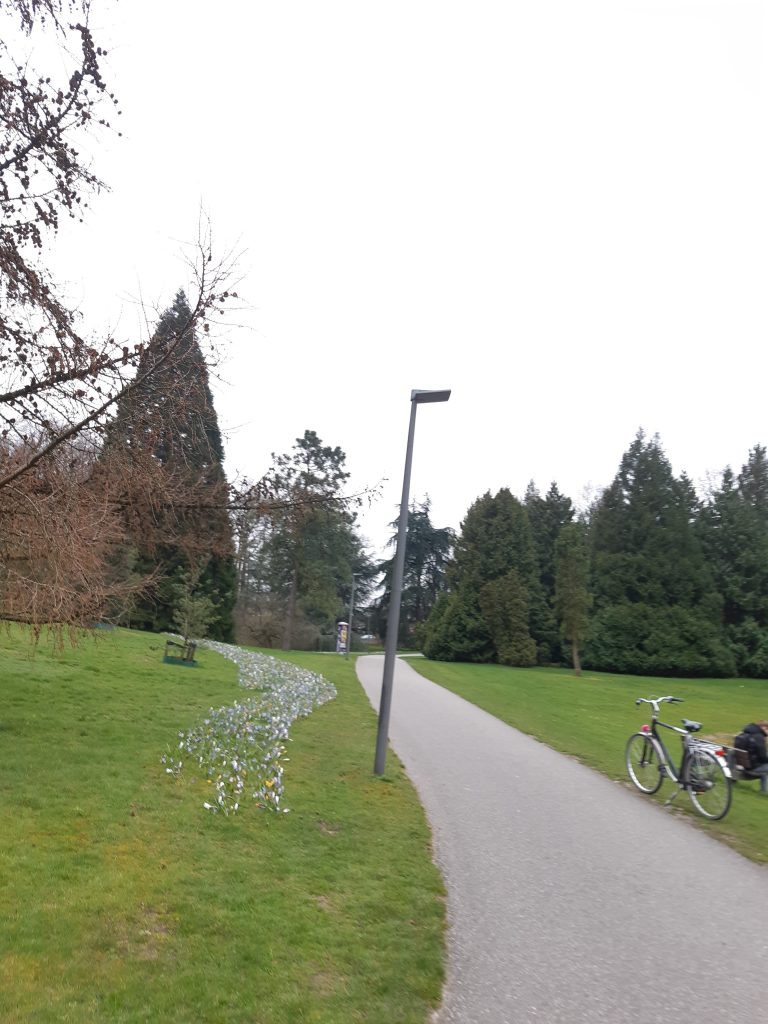 Figure 5 b) A photo taken during a walk in Schiedam
Besides taking walks and jogging, trying new recipes is a good way to break the monotony of the screen and books.
The Project
Not to say I have figured it all out, but that is the intention and the work as we soldier forward. I previously worked on a topic of reverberation chamber; determining the shielding effectiveness of materials using a reverberation chamber, and I can't begin to contemplate the number of times I said that term in my head. For now, I have moved on, and I frequently talk of risk based approach in EMC. What does this have to do with the recent technology and all?
Whenever a product is put out in the market it needs to meet several standards for it to be acceptable for use; one of these is the EMC standards. But the increase in technology has seen most of these standards lag behind, besides some of the standards and limits set therein, may not be very necessary in some cases. Therefore, the best way to go about the issue is to evaluate risk and apply measures accordingly, when installing equipment in any complex system, otherwise referred to as the risk based approach. But this is a topic for another day. Look out for my next blog that is on Risk based approach in maritime industry.
About the Author: Nancy Omollo
---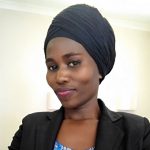 Nancy Omollo obtained her bachelor's degree in Electrical and Electronics Engineering, from Technical University of Kenya in 2014. She also holds a master's degree in the same field, from Stellenbosch University, where she focused on the investigation of shielding effectiveness of materials using a reverberation chamber, both in frequency and time domain.