Let me take you on an exceptional journey of my first year as an Early Stage Researcher. And no, this will not be a horror or terrible story, but can you believe that this was the first place that I visited in Belgium?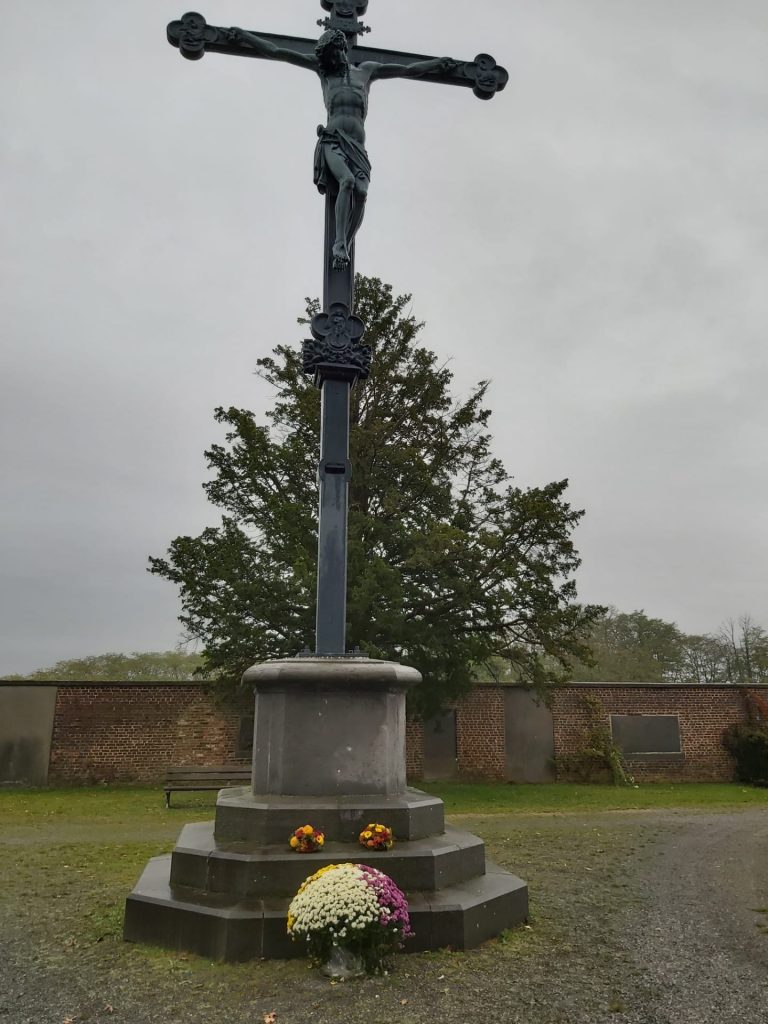 But first things first… Mid May 2019, I was so excited and happy that I was accepted as PETER ESR14 within the PETER Project. Between May and November 2019, I arranged all necessary administration (accommodation, visa and travel practicalities) back in my home country in Iran in order for me to come as smoothly as possible to Leuven, Belgium. Looking forward to start working at Melexis and to live in Leuven, I moved to Leuven at the end of October 2019. As a foreigner, I had no idea about the Dutch language which is common here in Leuven. One might say that this is normal of course but the problems in the beginning were not really normal. E.g. one evening that I went home to Leuven, the internet connection of my cell phone did not work properly. At that time, it was raining, I went into a wrong direction and suddenly I found myself in a cemetery. I was so scared but luckily no ghost were spotted there. This was not my last time that I got lost. Several times, I walked too long distances across the ring around Leuven to find my destinations.
Another problem that I experienced was with shopping… I know that shopping for a woman is sometimes like paradise but let me prove otherwise. It was really getting on my nerves because I paid a lot of things that I actually did not want. The reason for that: the explanation on most of the products, in 90% of the situation, I drank or had something which did not taste very good or I did not liked it. So the feeling was anything but acceptable regarding my eating and drinking habits in my first months in Leuven. At the moment, those worries have disappeared as I solved them by one-year experience trying different things. And thanks to the city of Leuven where everything is quite close for shopping and buying my groceries… As long as I don't get lost of course, remember my bad internet connection…
During my first months in Belgium, I had like all of you no clue about the Corona virus. The days and weeks before and after Christmas was my happiest time last year. On December 6th, I was invited for Melexis 30th anniversary party. Melexis is my employing company which is a world leader in automotive semiconductor sensor. Each year new, smart ICs and sensor and driver components are the result of my colleagues' effort. Although it is a big company with different offices across the world, there is a friendly environment between us.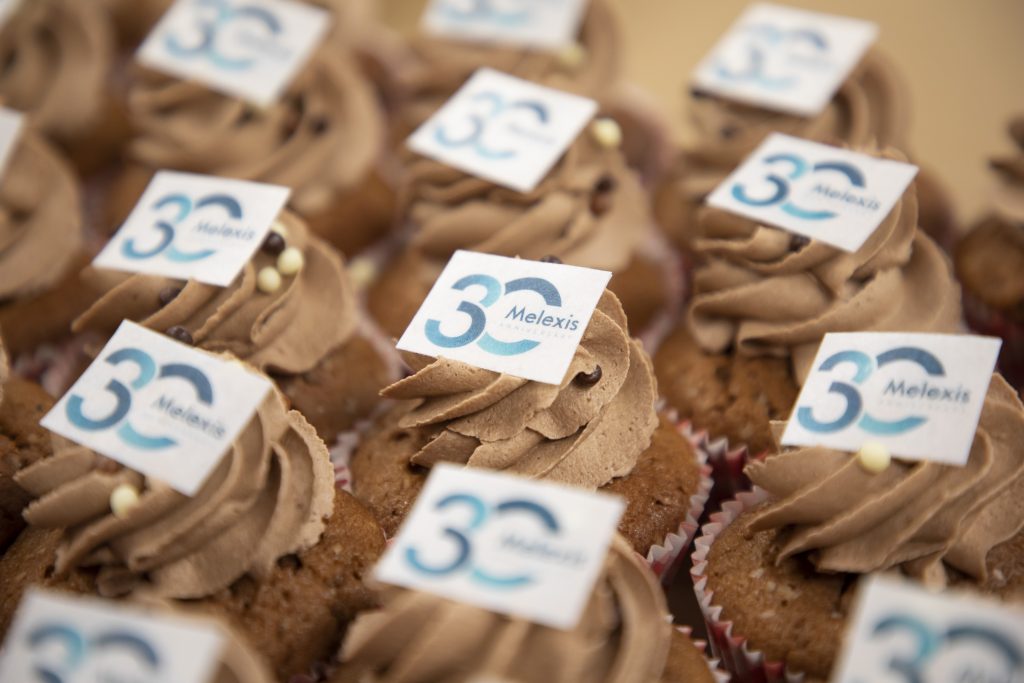 copyright: Melexis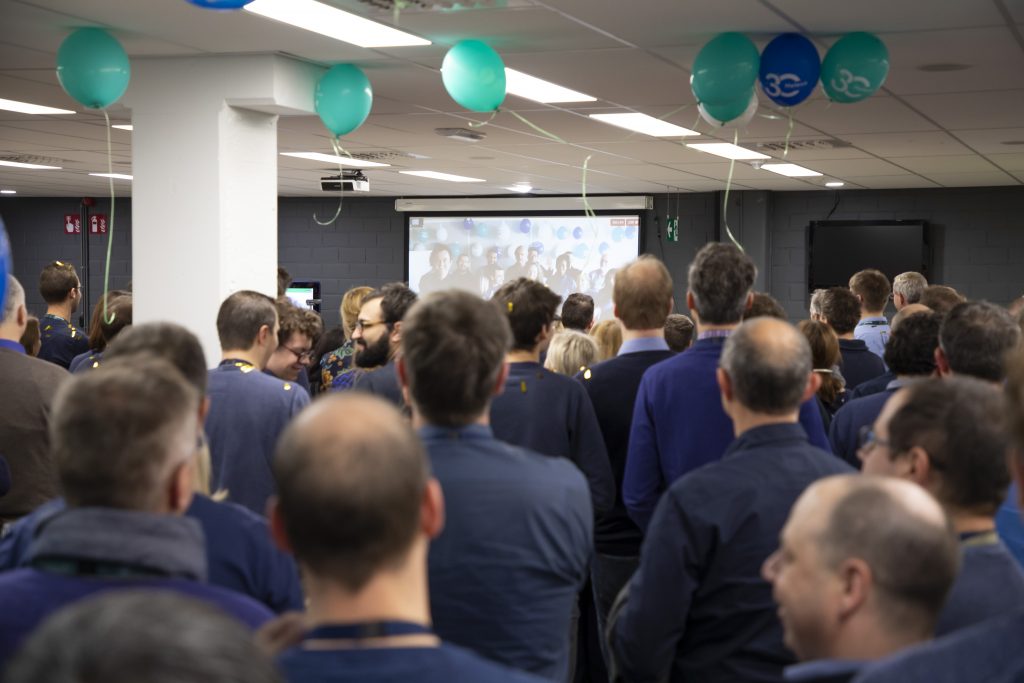 copyright: Melexis
Look at the picture to understand my happy feeling near Christmas' nights. Most of the nights, I was so thrilled and excited to go out to sit next this building named The Town Hall of Leuven and enjoyed drinking and the pleasant and enjoyable ambience Leuven had to offer. On New Year eve, I also joined together with a lot of people to celebrate this special night at this place.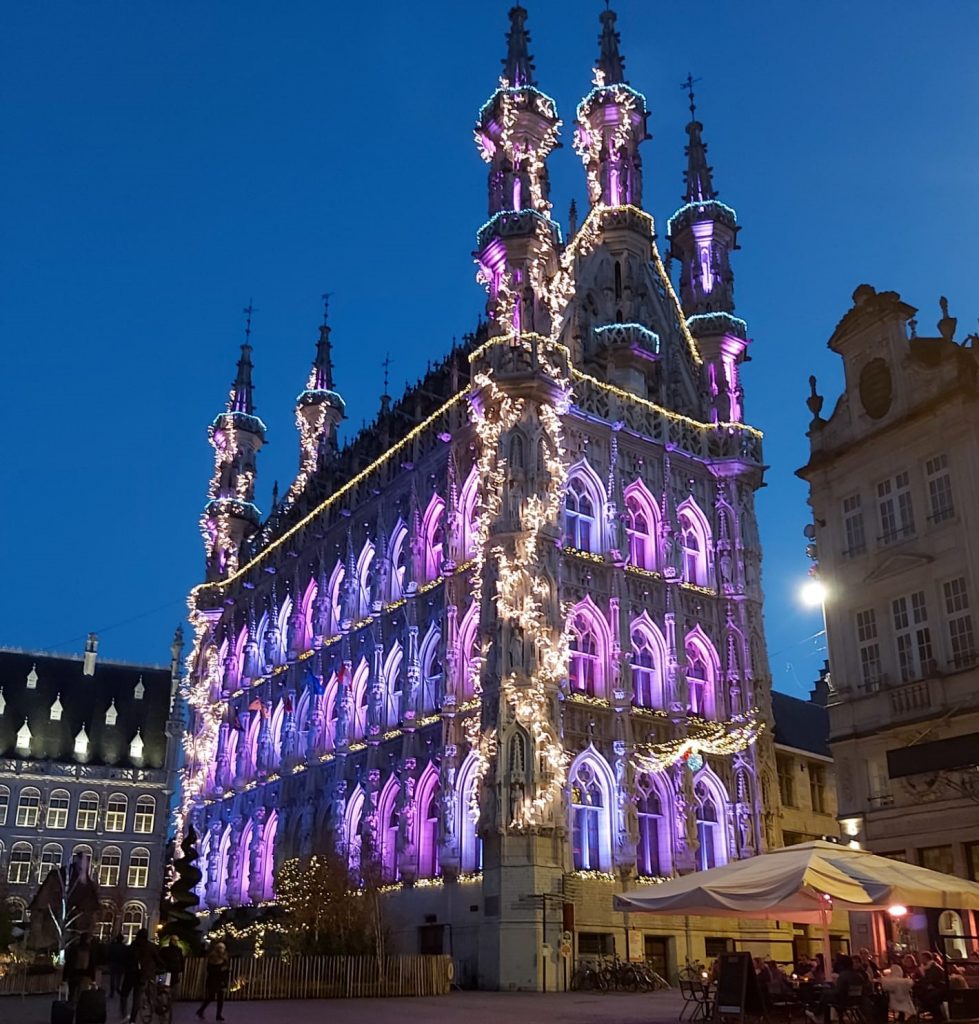 Early February this year, I had the chance to participate in the kick-off meeting of the PETER project which was a memorable experience and not only for myself, I can imagine. At this Network-Wide Event, all PETER ESRs who already have started where able to join together with supervisors, management support team, and partner organizations in a 2-day of fun, pleasure, good foods and drinks,… And not to forget, the plenary meetings with consortium members, the trainings, Lab visit and Experience Tour at Barco were extremely valuable and interesting. On the picture below, you can see my supervisor, Hugo Pues, and myself with a background of the Barco building. Let us point out again that this picture was taken on February 4 this year, who at that time knew about Corona, social distance, mouth mask,…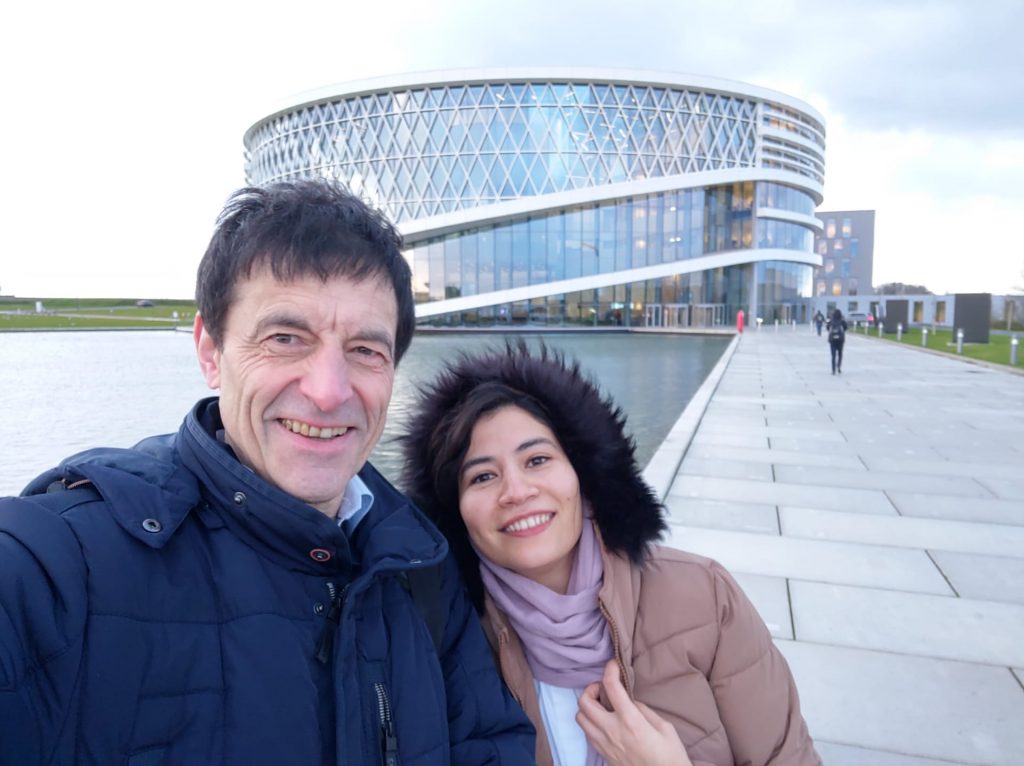 However and unfortunate, a few weeks later (mid-March), the "Corona-nightmare" started and the lock down phase stopped all fun activities in Belgium (and in the whole world)… Shopping centers, cafés, restaurants,… were closed and I was obliged to work from home every day. The lack of social contacts and most important the bad news about the daily increasing number of infected people (hospital recordings and people who died because of Corona) made me stressful and depressed me quite a lot during those months (March – June 2020).
On top of that, a few days after the lock down started, I realized there is a road renewal project in my neighborhood right in front of my studio. You can see the view from outside my studio…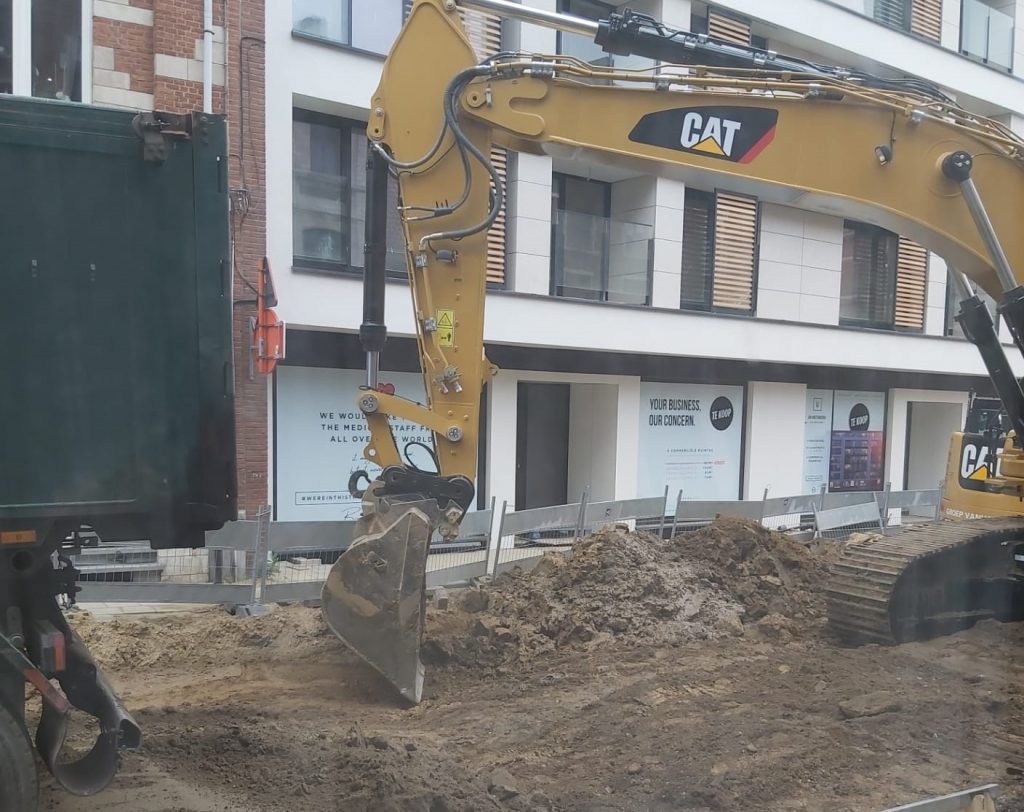 It was too annoying most of the times. There was a lot of noise from 7 a.m. to 7 p.m. every day during the week. I need to work at home and there was no way to get rid of this problem as everything was closed. So I tried to set my working time with their plan, study more at nights and weekends when they stopped working. I had difficulties to separate my work from my life and they were mixed to each other. Honestly I still face this last problem, because my workplace is at my home. But it is not as dramatic as some months ago, as at that time I had to stay at home and try to stop the fire of corona like others.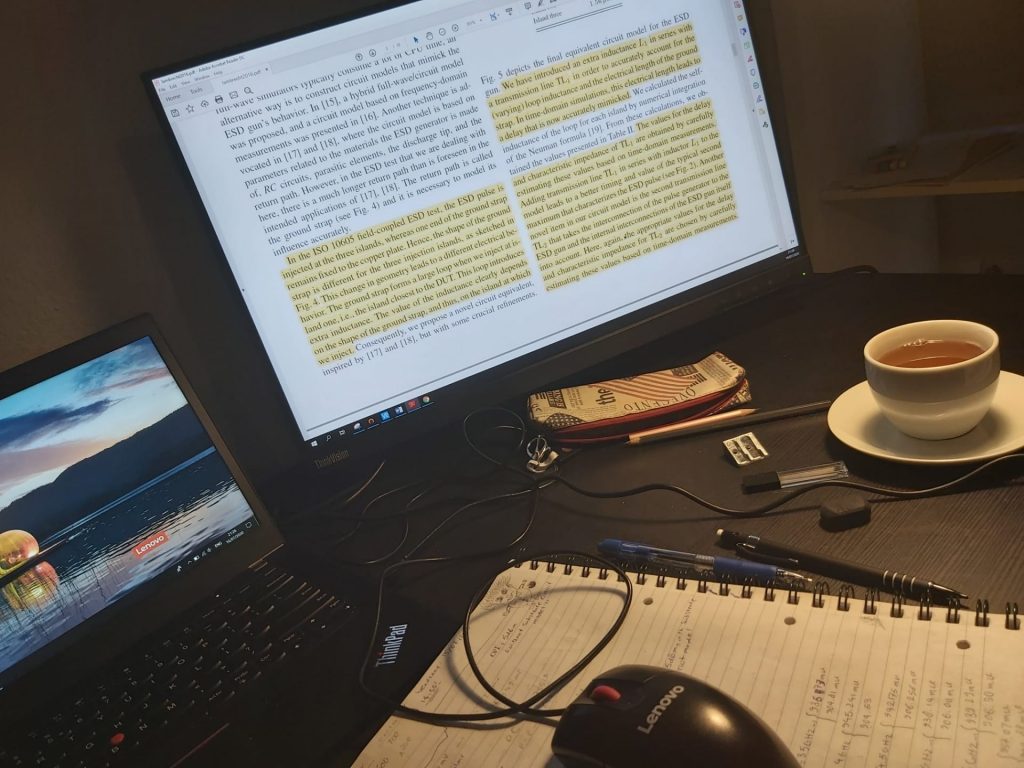 The second PETER Network-Wide Event, which was supposed to be held in Germany was changed to an online meeting at the end of May 2020. Joining an event for 4 days can be interesting and enjoying but an online one is not as well as it, because you have to stuck behind your desk for several hours during the day and stay fully focused those 4 days. Anyway, at the last day, the PETER ESRs played an online game which made all of us refreshed.
Our lifestyle changed totally. Online meeting, online working, online friendship and perhaps better to say an online life.
Besides all of the disadvantages that I have pointed out, it has some advantages too. Before corona, I had some difficulties because of the far distance between my office and my home. Every day, I spent 2 hours to go and come back home from work, as Melexis is located in Tessenderlo, another city in Belgium. Some days, I needed to join for an important seminar in MICAS department of KU Leuven University which could give me interesting ideas but I was at Melexis and I missed it or vice versa. Now it is solved, I can join different meetings in different places and even if it is not possible at that time I can access to the specific online meetings in another time. Definitely, it doesn't work for everyone, but for someone like me that works with the right software and it is a good option and alternative during this "online phase in my life".
These days, I try to find a balance in my life. At weekends, I join hiking groups and also play online group games with my friends. I am also an excitement seeker and below you can find me on the air but can you hear my scream too?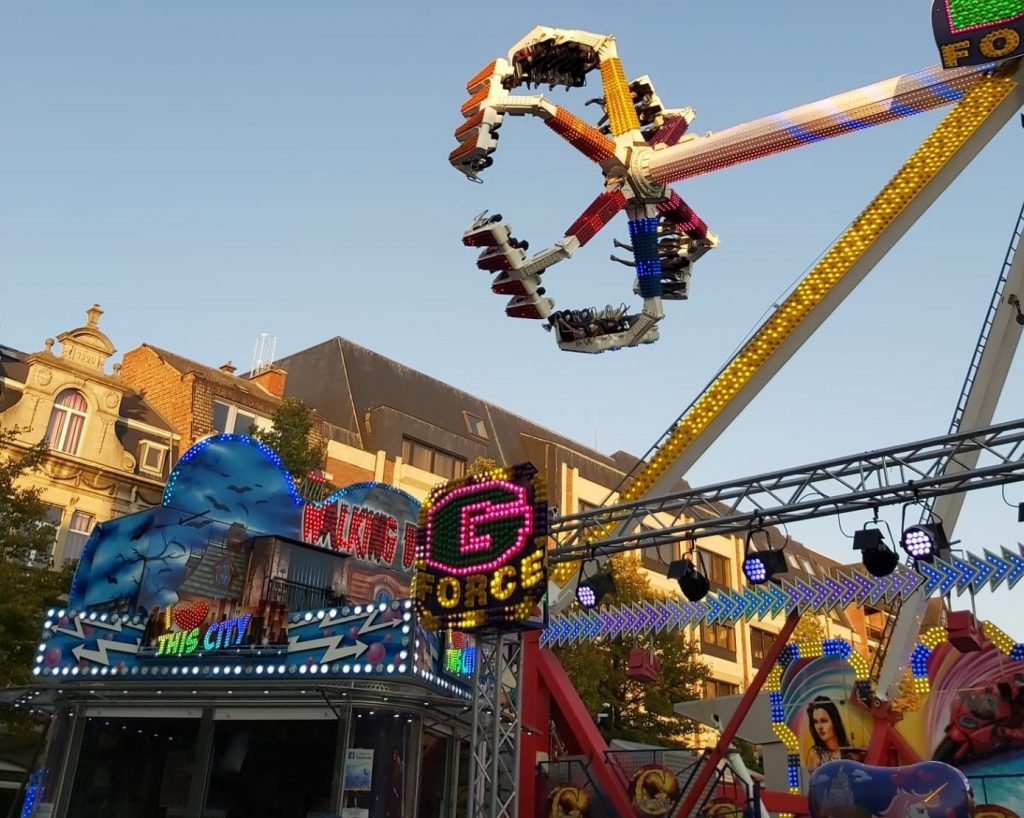 I hope we can pass corona pandemic as soon as possible and again experience life and the natural beauty of life without any restrictions regarding opening hours of shops, cafés, restaurants, movie theatres, social distance,…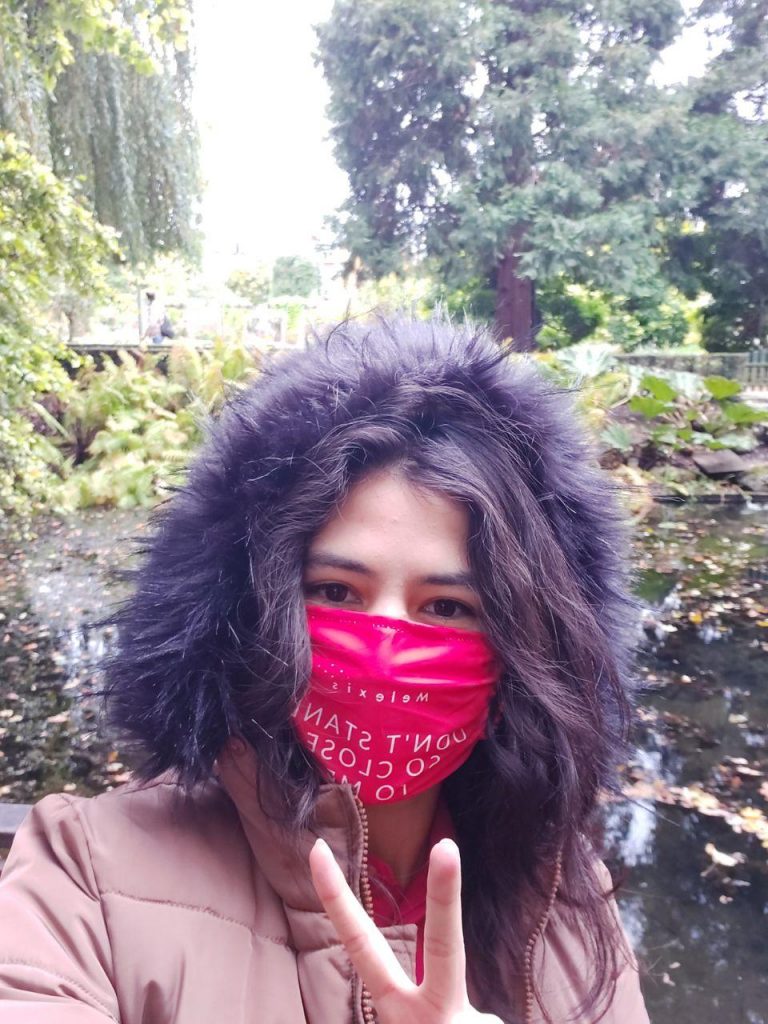 About the Auhor: Akram Ramezani
---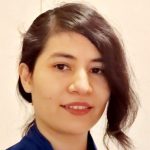 Akram Ramezani is an Early Stage Researcher in the EU MSCA-ETN PETER project. She is working on the ESR14 position "Risked-Based EMI-Aware Design of an Automotive Integrated Circuit". She earned a Master's degree in Electronic Engineering from Ferdowsi University of Mashhad (Iran, 2017). After graduation she has acquired practical experience in both the electronic and EMC field. Her goal in this project is to improve the design-for-EMC approach to include ageing and environmental stress factors and to increase the intrinsic EMC robustness of the chip by considering a "risk-based" approach.