By completing my PETER PhD, hopefully I can evolve into a "new me" and therefore make contributions to the future "new world"!

New research, new goal
About a year ago, I found myself working on research projects that have few relations with industry. Though I made some progress on them, I didn't feel satisfied with myself. I found from the bottom of my heart that I was thirsty at transferring my research results to industry and hence to have people people from these results in real life. To follow my heart – though diverting to a new direction is not that easy and one thus needs to make huge sacrifices – I decided to apply to the MSCA ETN PETER programme. During the whole recruitment process, I put all my efforts into it, not just for the position, but for my ambition. Luckily, I was honored to be selected. And thanks to PETER staff's several months' great work, finally I signed the contract, got the visa and moved to Belgium. This time I'd like to follow my heart to challenge a new goal in my new research life.
New city, new life
When I first arrived in this small and quiet city, Kortrijk, I got the feeling of calm. Fewer people with less traffic, as well as less noise, everyone here looks happy and peaceful. On my way to the Airbnb landlord's place, I went through the city center, and there was one moment that I felt as if I had been living here already for a long time. That day there was one stranger who offered me help even without my asking for that; the other day the landlord gave me a lift for moving my luggage; from then so, whenever I meet problems about Dutch language in supermarket, there are always some friendly people around, ready for help. All of these in this new city make me feel safe and comfortable, which brings me confident with my new life here.
New people, new career
To be honest, joining Barco is one of the most exciting things in my past life. This is not only because Barco is the first company I join, but also for Barco's culture. On the first day I joined Barco, my supervisor Ronny Deseine showed me around almost the whole company and introduced many new colleagues to me. Though it was difficult for me to remember all of them at that time, their passion and warm welcome relieved my worry. They even tried to use Chinese to say hello to me, though that's the only Chinese they can speak.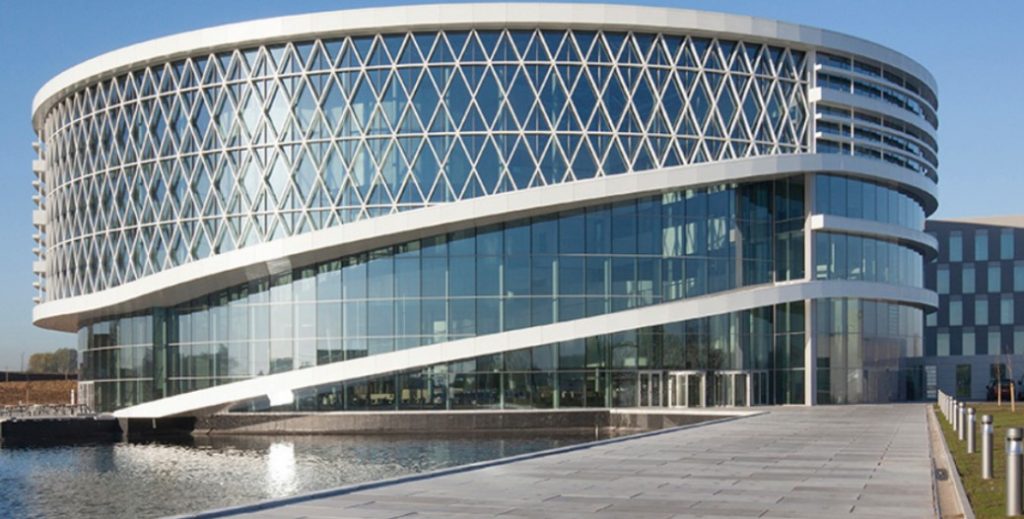 Besides easygoing colleagues, the infrastructure and policies also quite impressed me. Every layer of the building has its own color which also represents a kind of culture. When feeling tired, you can have a free coffee or some snacks in the coffee corner and meanwhile get to know new colleagues who happen to want a cup of coffee too. And whenever you meet some problems, you can always find someone who's eager to help.
As we all know, adapting to a new environment is challenging, one needs to deal with hundreds of issues, both for life and work. But thanks to my respectful supervisor Ronny Deseine, I didn't suffer much from that in the beginning period. He provided me with a great help which swept lots of obstacles in front of me. He took me to complete all the relevant administrative procedures, patiently answered my doubts I encountered in my study, and even gave me a hand on finding out rules for garbage classification.
All above, especially people I met here, make me feel grateful, bring me a wonderful start of my new career.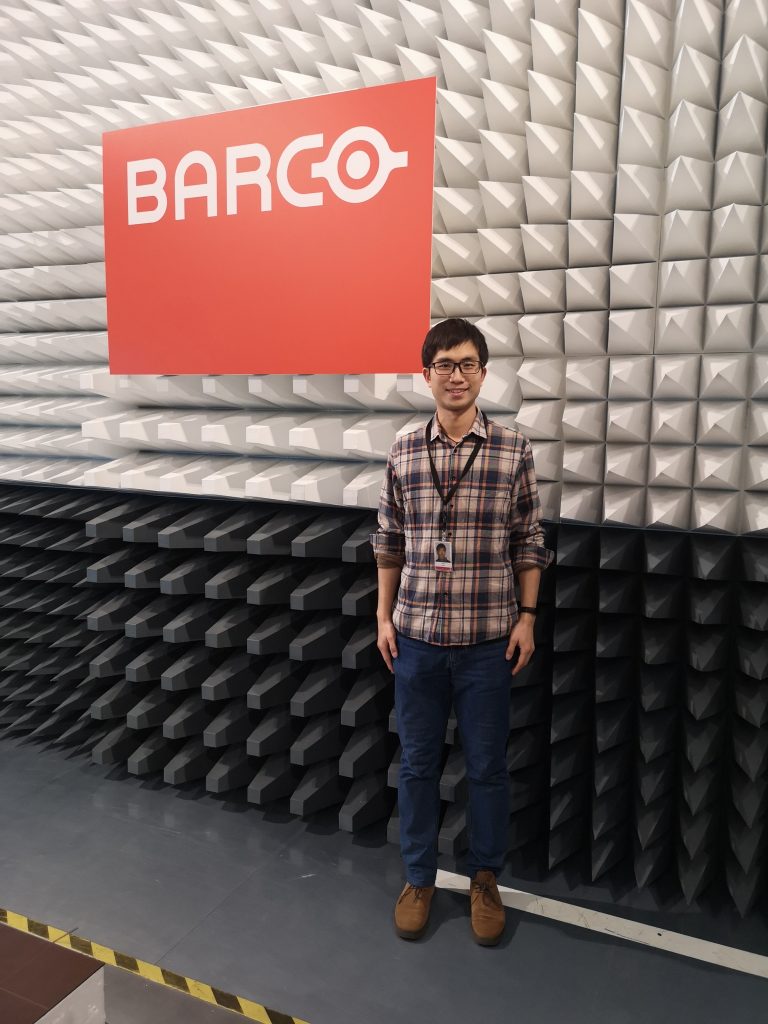 New me, new world
My new research focus is Electro-Magnetic Risk Management for medical display systems. The intention is to develop and use a new EM-risk analysis methodology based on own research and research results of other PETER-ESRs, to complete and optimize the existing Design-for-EMC process, to make it compliant with the relevant requirements of IEC 60601-1-2:2014 Ed.4 and to test it through medical display systems. By completing this research, we can apply a more robust and novel "risk-based" approach instead of the traditional "rule-based" one which doesn't fit current- and future complex high-tech environmental conditions and hence will be able to reveal, quantify and qualify the potential EM-induced hazards in our real life and improve the performance and safety of medical displays.
Though I've stayed here for only less than one month, I can feel my daily improvements and become more and more ambitious. Besides, I'm also looking forward to the soft skills training which would benefit me a lot for my writing, presenting, time management and so on. Finally, by completing my PETER PhD, hopefully I can evolve into a "new me" and therefore make contributions to the future "new world"!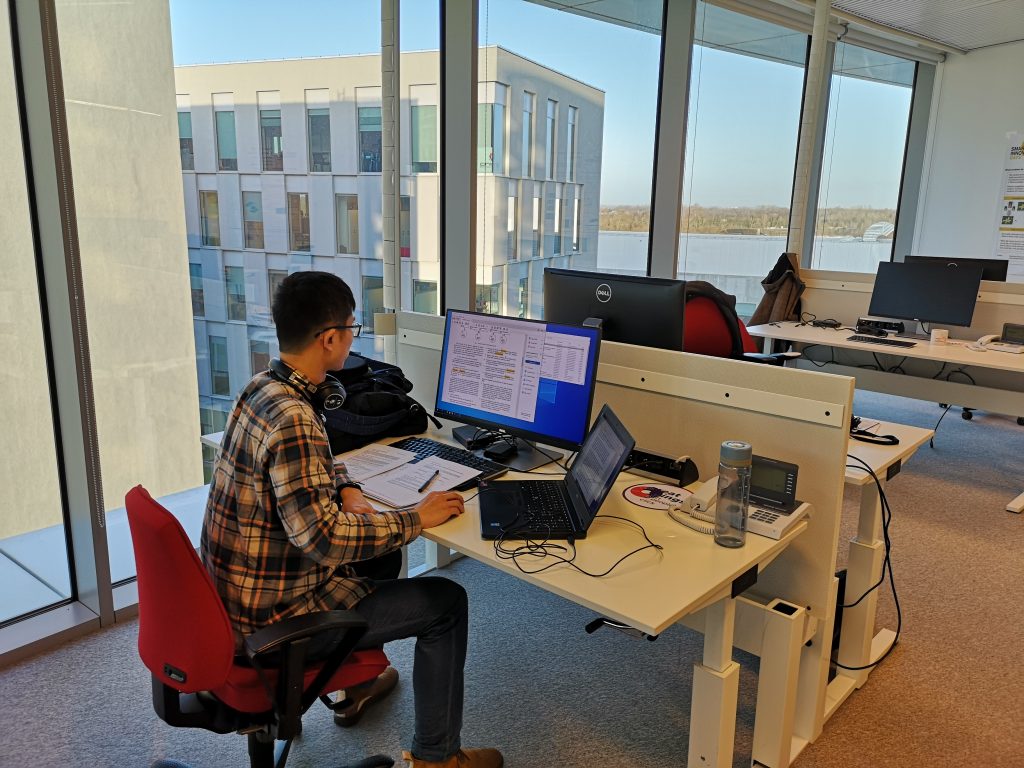 About the Author: Zhao Chen
---

Zhao Chen is an Early Stage Researcher, affiliated with the Healthcare R&D department at Barco NV. As ESR12, he will focus on EMI-Resilient Medical Display systems for Surgical- and Diagnostic Imaging and Modality Applications. His ultimate objectives are to complete and optimize the existing rule-based Design-for-EMC process with/for IEC 60601-1-2:2014, to specify test-cases that are based on different types and use cases of displays and display systems for medical application and to apply and assess the novel EM-risk analysis methodology on the test-cases.