By pursuing this PhD I hope one day I will feel that I have contributed to society.

From where can we get inspiration in our lives? By receiving or by giving back to the society?
Have you ever felt like you should be more productive in life, and do a greater effort to deliver back to the society? This happened to me while I was doing my last job at the National University of Sciences and Technology. I was left with this feeling and started thinking about pursuing a PhD. Although the idea of doing a PhD had initially been brought up by my supervisor during my Masters in Finland. At that time, I was more eager to gain some work experience first. After a couple of years working, my inner desire for research grew and I knew that I needed further expert knowledge to prosper and deliver.
After several months with interview rounds, I was honored to be selected as an ESR (Early Stage Researcher) of the MSCA-PETER project. After selection, the process of visa and the practicalities were made smooth due to the helpful staff at the university.
Starting my journey as the PhD researcher
My personal expectations were high! I was looking forward to being part of a prestigious institution providing me with the necessary skills and international experience for a successful career.
In September 2019, I started as an ESR and my PhD. The start of my research life in Brugge was quite full of emotions, motivation and dreams. Being away from home, I was more focused, but emotionally sensitive too. The adaption to a new work and living environment and the cultural differences were challenging, and at times I felt really lost. But thanks to professor Davy Pissoort and Tim Claeys, whom were so helpful in every situation, the transition was a lot easier.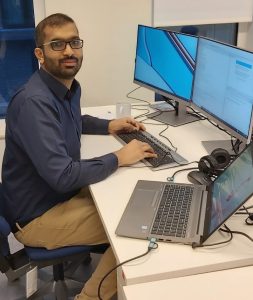 Figure 1: Working in the office
Adjusting to the new city
Apart from work, I was looking forward to being in Bruges. I had visited the city for the interview and had also done my research, being a popular tourist city. My first impression of Bruges and KU Leuven was quite overwhelming. The small city Bruges and KU Leuven Bruges Campus are both vibrant. Bruges is known as Venice of the north, and it has not left me disappointed. The unique architecture, the beautiful nature, and friendly people makes it fascinating. The process of adjusting to the new city became more convenient because of the helpful colleagues in the research group, always ready to help in any practical or work-related situation.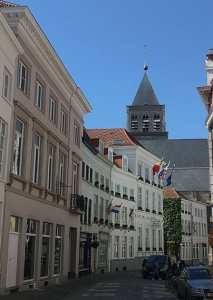 Figure 2: Unique architecture of Bruges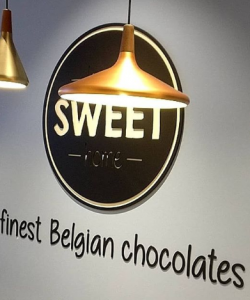 Figure 3: My love for sweets exposed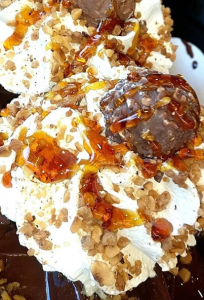 Figure 4: Belgian Waffle – one more item to my sweets craving
My research, ambition and goals
My project is to develop EMI sensors that can act as a warning system for unwanted EMI. Normally, all electronic devices generate some intentional or unintentional interference that can disturb another system or, at worst, cause a system failure. Till date, EMI disturbance caused number of incidents, compromised security and one of the main hurdles in development and installation of autonomous devices. I am working on the development of the EMI sensor, which can detect unwanted EMI and thereby enhance the safety of the systems.
For each day, I am working on this project, I am getting more convinced of its relevance and necessity. Furthermore, I am developing on a personal level by enhancing soft skills, including dealing with people and learning optimized time management. By pursuing this PhD I hope one day I will feel that I have contributed to society.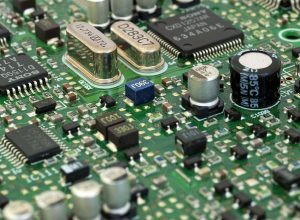 Figure 5: All electronic components generate some EMI (source)
About the Author: Hasan Habib
---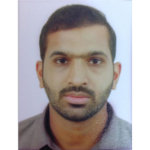 Hasan Habib is an early stage researcher of the Pan-European Training, research and education network on Electromagnetic Risk management (PETER). In this project, he will carry out research in the topic "IEC 61508 Hardware Based Techniques & Measures for the EMI Risk Reduction". More specifically, He will develop EMI sensors that can act as a warning system for impending EMI. This research will be conducted by Hasan in the M-Group at KU Leuven Bruges Campus.